At Millwood we embrace a love for learning geography and develop 'geographical capability' to the full by access to a fun, exciting, high quality, ambitious, progressive and personalised geography curriculum which builds on the children's knowledge and skills. Geography learning is enhanced by sensory experiences and first-hand experiences to ensure we celebrate and cherish our wonderful but fragile world. Geography matters !!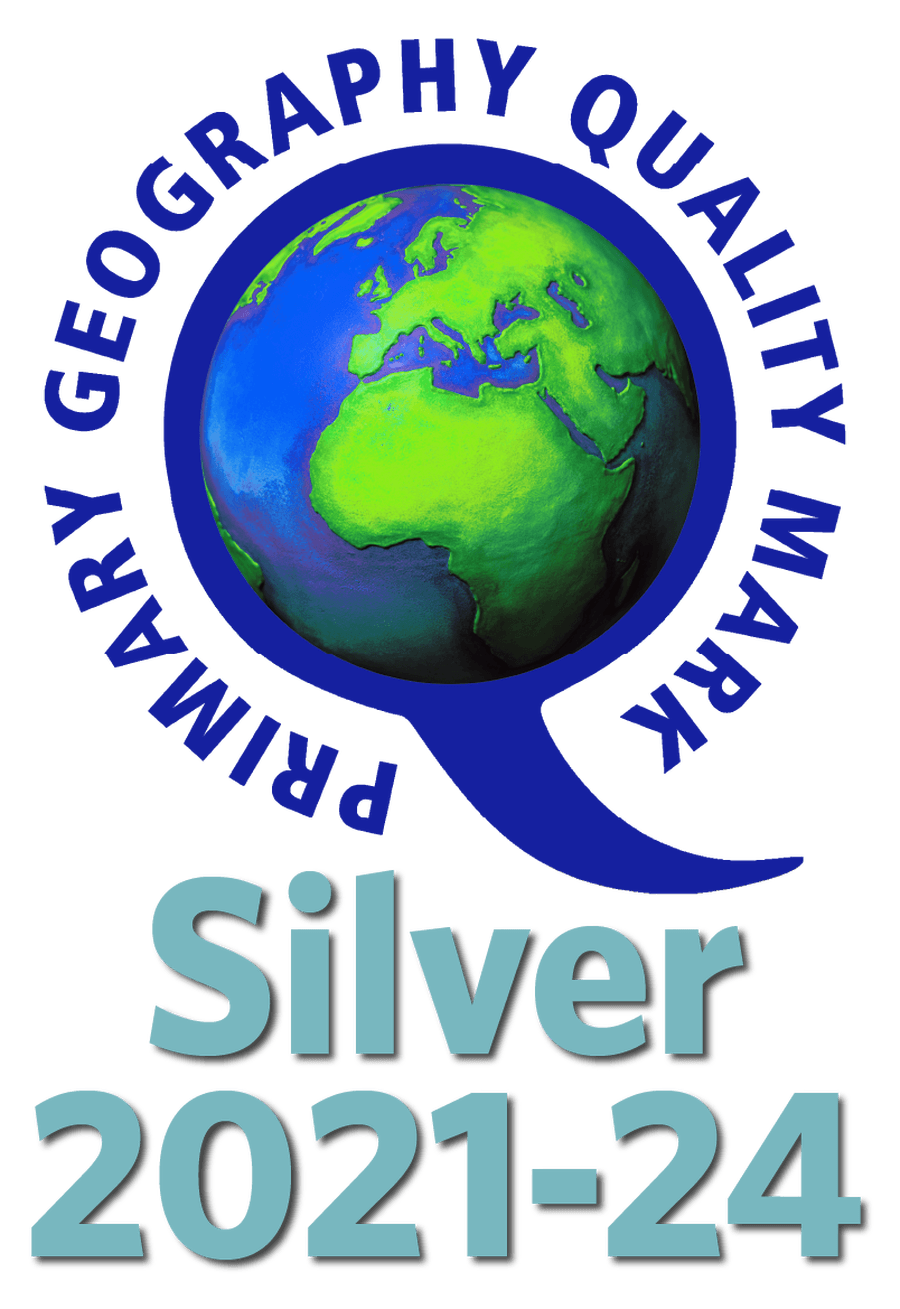 Millwood School have been successful in achieving the Primary Geography Quality Mark:- Silver award.
The Primary Geography Quality Mark (PGQM) is a prestigious award that recognises high-quality geography in primary schools. The PGQM is a process of reflection which celebrates achievements, encourages creative and critical thinking and identifies school priorities to help pupils become responsible global citizens. The award applications are reviewed, assessed and moderated by the geography association's (GA) highly experienced National Moderation Team which includes consultants to the GA and teacher educators, as well as practising teachers; all with extensive expertise in delivering and supporting high quality learning in geography.
"At Millwood school the PGQM framework has helped focus staff and pupils on the richness of the subject, it has raised the profile of geography across the whole school community, allowing us to identify, communicate and celebrate learning inspired by relevant, imaginative, interesting activities and challenges. The process has helped to gain a full understanding of geographical learning at Millwood. Driven by this award we will continue to raise standards with regard to the PGQM robust framework which will continue to enable us to evaluate, analyse and reflect on the quality of learning, teaching, leadership and curriculum development across the school's geographical provision".
The new 2020 PGQM framework complements Ofsted's 2019 Education Inspection Framework".
Our Geography Statement of Intent
Our Geography Wow Moments!